Expanded graphite gasket materials
The DIMERGRAF product line is a complete range of graphite sheets with various designs to fully meet even the most demanding applications, including the field of steam applications.
The foils are mostly made of stainless steel materials and technologically prepared for individual layers of expanded graphite to be incorporated.
With this design, the sheet shows excellent pressure resistance at higher temperatures.

Graphite sealing sheets can be processed by conventional means into required cut-outs, more complex shapes can be produced by friction cutting or water jet cutting.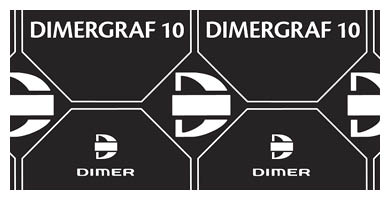 Standard types
DIMERGRAF 10
expanded graphite without insertion
DIMERGRAF 20
expanded graphite with metal flat insertion
DIMERGRAF 21
expanded graphite with nickel flat insertion
DIMERGRAF 30
expanded graphite with metal tanged insertion
---
Počet přístupů: [720680] ©2001-2020 Dimer, spol. s r. o.