Filled PTFE gasket materials
DIMERFLON sealing sheets from biaxially oriented PTFE are designed for sealing up chemical compounds and fluids within the entire pH range. This sheet sealing material can be processed easy and cut by conventional tools.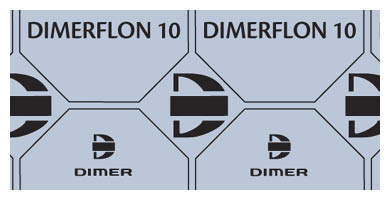 Standard types
DIMERFLON 10
PTFE with glass filler (blue colour)
DIMERFLON 11
PTFE with silica filler (pink colour)
DIMERFLON 13
PTFE with barium sulphate filler (white colour)
---
Počet přístupů: [720677] ©2001-2020 Dimer, spol. s r. o.