Milboards-high temperature insulating materials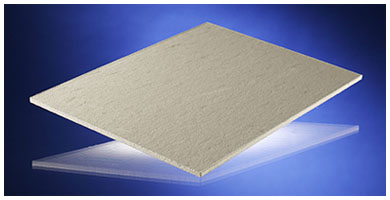 Insulating millboards of series DIMERTEX and DIMERBOARD are designed for thermal insulation, heat shields and walls, welding protection, furnace linings and facings, or protection from electric discharges.

Some types can be fitted with a one-sided aluminium foil to protect against radiation, the millboards can be glued together with heat-resistant cements to increase heat protection.

The millboards are very easy to process to the desired shape by ordinary tools for wood finishing – sawing, cutting out, drilling, etc.
For more complex shapes, the millboards can be bent and formed after moistening.

Standard types
DIMERTEX PA
+1000°C
DIMEBOARD 1200
+1200°C
DIMEBOARD 1400
+1400°C
DIMEBOARD 1500
+1200°C
DIMEBOARD 1600
+1400°C
Files to download
DML0106-av-DIMERTEX_PA.pdf
DML0107-av-DIMERBOARD_1200.pdf
DML0131-av_DIMERBOARD_1100B.pdf
---
Počet přístupů: [737261] ©2001-2020 Dimer, spol. s r. o.