PTFE enveloped gaskets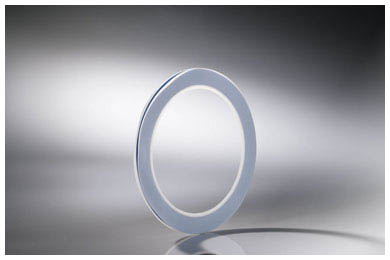 This composite type of series DIMERFLON EG consists of an internal part produced from soft material cut-outs (CSF, FG, rubber) or a corrugated stainless steel sheet jacketed by pure PTFE along the entire inner circuit of both seating surfaces.

This combined jacketed gasket shows excellent chemical resistance together with good pressure stability at temperatures up to 280 °C.

By an appropriately selected shape of the PTFE envelope it is possible to produce the dimensions required by the customer.

The advantage of this material is a low friction coefficient, elasticity, good adaption to the seating surfaces, broad chemical resistance and good electrical insulation properties.
Standard profiles shapes
EG 02 - EG 08
PTFE shapes type Y, U, O
EG 10 - EG 16
PTFE envelope with inner soft material
EG 22 - EG 24
PTFE envelope with double soft material
EG 32 - EG 34
PTFE envelope with combination soft/corrugated mat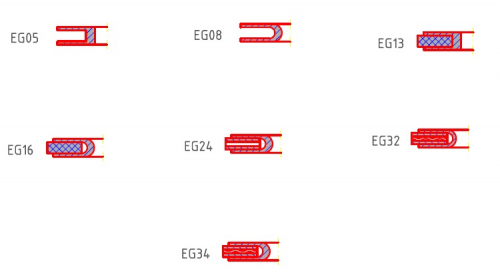 ---
Počet přístupů: [737264] ©2001-2020 Dimer, spol. s r. o.